Steel Batons, Pen Knives, Blowguns, Auto Emergency Tool, Throwing Stars, Sling Shots, and more
Cat Self Defense Keychain
Coffee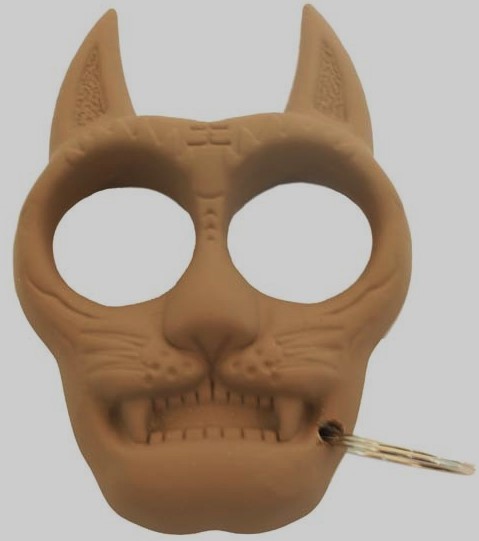 Unique Cat design that packs a sharp punch Made of molded plastic yet very strong. For self defense purposes
Includes ring and clasp for
attaching keys

D4S8898: $10.95
SOLID STEEL BATONS
These solid Steel Batons expand to either 16", 21" or 26" with just a flick of the wrist. Comes with a rubber handle for easy gripping and a heavy-duty nylon holster for easy carrying.
If you are looking for effective self-defense with extra reach, the steel baton is for you.
D4STSB-16RH: $29.59
(16" long Closed Length: 6.5")
D4STSB-21RH: $30.59
(21" long Closed Length: 8.25")
D4STSB-26RH: $31.59
(26" long Closed Length: 9.75")
Choose which you would like best from the drop down menu below
The Heart Attack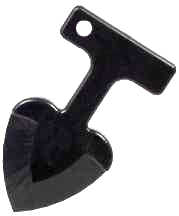 Remember how the self defense experts would tell you to place your keys between your fingers and punch? Now there is something more effective.
Carry the HEART ATTACK on your key chain and be ready to protect yourself anytime.

The Heart Attack is small (3.5 inches long) and made of tough plastic.

Hold it between your fingers and punch!

Attackers beware!
HA-1: $9.95
PEN KNIVES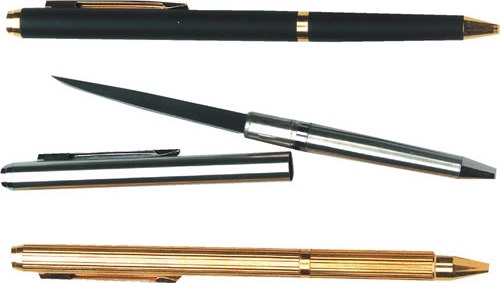 Pen Knives are actual pens that could save your life. They look like an ordinary pen, but feature a 2.13 inch blade that is revealed by pulling the pen apart.
Three colors to choose from
Black, Silver, and Gold $6.00 each
Choose which color you would like from the drop down menu below
KUBOTANS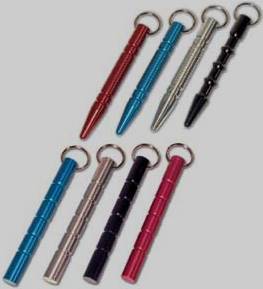 Kubotans are highly accessible, extremely durable, effective self defense weapons.
They can be used for stabilizing your fist, applying pressure to sensitive parts of an assailant's body, or gaining leverage on an assailant's wrist or fingers.
Each is 5.5 inches long
Available with a flat or pointed tip. All are only $5.00 each
3102-B ( Black Pointed)
3102-BF (Black flat)
3102-R (Red Pointed)
3102-RF (Red flat)
3102-RB (Royal Blue Pointed)
3102-RBF (Royal Blue flat)
3102-S (Silver Pointed)
3102-SF (Silver flat)
Choose the color and whether you would like a pointed or a flat bottom from the drop down menu below
Screw-on LED LIGHT attachment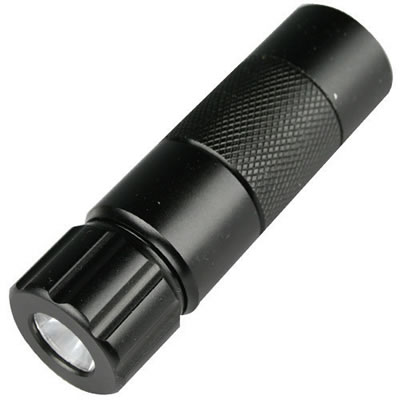 For the Telescopic Steel Baton. 6,000 hours of illumination. Uses one CR-123A (included). Ultra-bright LED, high density aluminum body with a high impact- resistant lens.
TSB-LED • $15.95
BLOWGUNS
These BLOWGUNS are .40 caliber, precision manufactured with seamless T-6061 aircraft aluminum tubing and guaranteed for life. They are not toys but the real thing. With all the new improvements, you can expect ranges over 250 feet and muzzle velocities as high as 350 feet per second or more! In fact, the darts can penetrate 1/4" of plywood with no problem! 100% USA made. Each Blowgun comes with 12 target darts, mouthpiece, muzzle guard, foam
grip and two dart quivers.
Available in various lengths.
18 in BG-18: $19.00
24 in BG-24: $21.00
36 in BG-36: $13.00
48 in BG-48 $ • 26.00
60 in BG-60 • $29.00
72 in BG-72 • $32.00
Choose which size you would like from the drop down menu below
Blowgun Target Darts
100 Pack: TAR-100: $20.00

250Pack: TAR-250: $29.95


Choose how many you would like from the drop down menu below
Dog Self Defense Keychain

Pink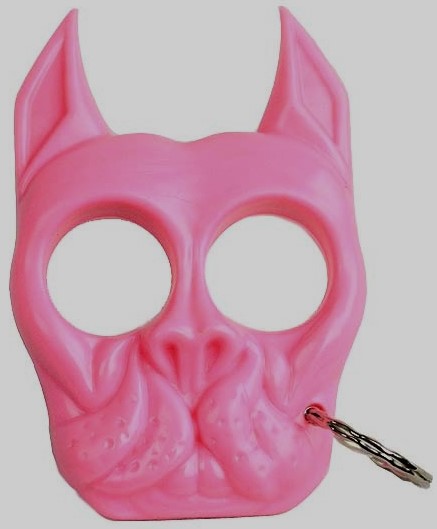 Unique Dog design that packs a sharp punch Made of molded plastic yet very strong. For self defense Includes ring and clasp for attaching keys
D4S8893: $10.95
Drink Guard™

Date Rape Drug Detector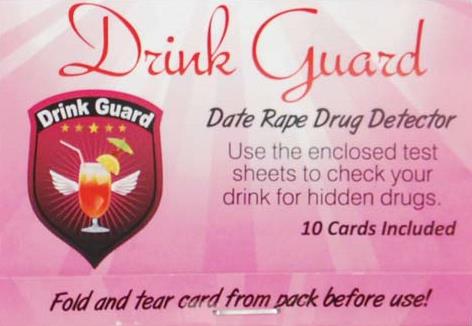 This is a test kit to test your drinks for hidden drugs. Each test kit comes with 10 Test cards, each card has 2 test on each card. The test is easy to preform just put a drop of your drink on the test area and wait until it dries. You will then know if your drink is safe to drink or may have a hidden drug inside. Use these test strips to detect the possible presence of illicit Date Rape drugs like GHB and Ketamine in alcoholic and non-alcoholic beverages.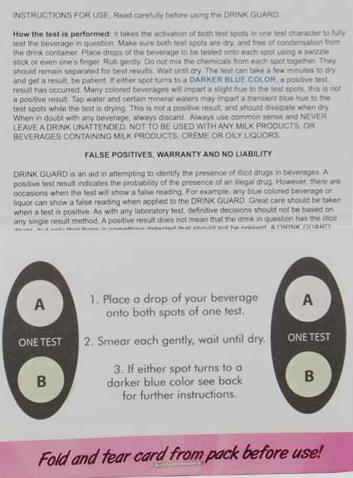 Drug-facilitated sexual assault, commonly know as "Date Rape", occurs when illicit drugs are slipped into an unsuspecting victim's drink.Each book measures 3 1/2" x 2 1/2" and weighs .25 ounces. Only $9.95 each.
Price includes shipping to
anywhere in the USA.
At this Low price you can afford to get one for yourself and one for a friend or loved one.
D4SDRINKGUARD: $9.95
Electronic Dog Repeller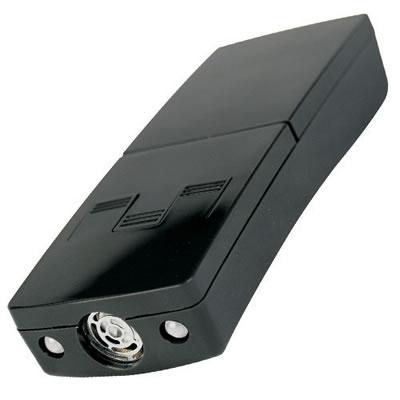 Using the latest ultrasonic technology, the SUPER DOGCHASER uses two ways to repel a dog. One is the discomforting but not harmful high frequency sound (20,000Hz - 25,000Hz), audible to dogs but not to humans. And, the second is a super bright LED flashing strobe that temporarily blinds and confuses the dog. Helps stop the approach of unwanted dogs up to 40 feet. Has a training setting to help you correct your dog's behavior. Can Also be used as a flashlight.
Features: • Dimensions: 4 3/4" x 1 3/4" x 3/4" • Requires one 9 volt battery (not included)
DC-2: $24.99
MINI THROWING STARS

Mini Professional Steel Edge
Throwing Stars.

Comes as set of four
with carrying case. 2⅜"

JL-4S: $16.00
SLINGSHOT
This powerful SLINGSHOT folds down to a compact size. It has over 100 yard range. Light aluminum frame and split leather pouch.

3704-008: $9.95
Extra band and ammo for slingshot
3704-RB: $3.95
Choose which item you would like from the drop down menu below
BALL MAGAZINE QUIVER

You may also wish to add an optional PAINT BALL MAGAZINE QUIVER set to your blowgun. The magazine set allows you to carry up to 80 paint balls on your blowgun.
(Paint balls Not Included)
D4SBG-SM: $12.95
THE SPLATMATIC
This accessory transforms any .40 caliber blowgun into a semiautomatic paint ball gun. Remove your mouthpiece and attach the splatmatic to the tube. You can load up to 20 paint balls into the tube supplied with the splatmatic. Every time you press the button, one paint ball will load into the barrel. (Paint balls Not Included)
D4SBG-S: $15.95
Blowgun Paintballs
100 pack PB-100: $7.00
250 pack PB-250: $14.00
1000 pack PB-1000: $29.95
Choose which pack you would like from the drop down menu below