HIDDEN CAMERAS WITH AUDIO!

Use In a Responsible Manner!

Neither Days For Music and Safety nor any of its

affiliates

are responsible or liable for any misuse of our product!
Portable Car Key Hidden

Camera with DVR & Audio

Looks just like a remote car key but is really a hidden camera with audio and a built-in mini DVR. No drivers or outside power source needed. It will charge plugged into your computer with the included USB cord. Holds 8 Gigs of files which you can watch on practically any media software that supports AVI files. This is over 3 hours of recorded material before you need to delete or download. Just view on your computer. The battery will last up to 2 hours on a single charge. Dimensions 2" x 1 1/4" x 3/8"


HC-CARKY: 69.99
MINI DASH CAM W/ BUILT-IN

DVR AND LCD SCREEN



Ultra small volume; the front lens with ultra wide angle of 140 degrees can be rotated up and down 20 degrees; the back lens with ultra wide-angle of 120 degrees high resolution; this perfect modular design is more convenient for various angle and high resolution video shooting.
Besides general functions of the recorder, this machine has three new main features:
Built-in double lens can be used to take two images at front and back at the same time
Newly added GPS module can record the whole driving track. Using random specialized software, you can see the video at computer, at the same time connect Google map through the Internet. Driving track shows on the map and you can trace the running route of the vehicle.
Built-in gravity sensor G-Sensor can record the gravity sensing information. Using random specialized software, you can see the video at computer, at the same time read the gravity sensing data to trace accident and abnormal circumstance occurred in the running process.
Does Not support USB protocol. Computer access to the recorded file of this machine can be done by a device supporting TF card
(such as a card reader).
Built-in lithium battery with charging and meanwhile recording function.
Other Features
2.7 inch TFT LCD screen
Dual lens, Surveillance the outside and inside together
Front lens : ultra wide angle of 140 degrees
Back lens : ultra wide-angle of 120 degrees high resolution
Automotive turning on and recording function when the vehicle start.
Delayed start function to prevent transient pulse current damage machine at the moment the vehicle start.
Support high-capacity Micro TF Card, Up to 32GB
Built-in lithium battery with charging and meanwhile recording function.
GPS scanning and positioning
Gravity induced SENSOR
Video Resolution 1280*480, Image Resolution 2560*1920
Video format AVI
TF memory card slot Micro TF
Includes:
1X Car dvr
1X Car charger W/GPS module
1X Vehicle mount
1X Manual
D4SHC-DASHC-DVR : $129.99
Watch Hidden Camera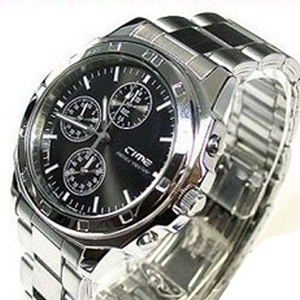 A state-of-the-art complete surveillance system. This fully functional DVR wristwatch contains the latest in miniaturized video technology. Perfect for covert evidence collection, hidden investigations or surveillance assignments. When you are ready to view the video or recharge the built-in lithium battery, simply plug the watch into your computer's USB port. No additional software required to view video, Supports 98/98SE/2000/XP and VISTA. The battery will last up to 2 hours on a single charge.
Features:
Fully functional all-in-one body worn surveillance system with color camera & microphone
time & date stamp
NOT water resistant
Specifications:
Image sensor: 1/6" color CMOS
300,000 pixels
Audio
View Angle: 50°
USB 2.0
Built-in Flash 4 GB
Video File Size about 6-8 MB per minute (depending on audio)
Recording Mode: Continuous recording
Photo formats: JPG, Photo resolution = 640 × 480 pixels
Video formats: AVI, Image resolution= 1280 × 960 pixels
Video Recording Speed: 15 fps
Battery Type: built-in Rechargeable Lithium-ion 4.2 V
Battery Capacity: 270 mHA
Working Current: 200 mA
Battery Support time: about 2 hours
Adaptor Type: USB adaptor charging cable
Charging time: 2-3 hours
HC-WATCH: $118.00
Pen Hidden Video Camera/Mini DVR/Thumb Drive with Audio

This pen hidden camera plus audio is a super small camera with a mini DVR to record all the action. It even writes like a normal pen. No drivers or outside power source needed. It will charge plugged into the wall and when it is plugged into the computer. This is the perfect camera for "body worn" application. Just click it like you would any ball point pen to start recording. It can record for a full two hours on a single charge. Recordings can be later downloaded via high speed USB 2.0 to your PC for viewing and storing. Battery will last up to 2 hours on a single charge. You can even use it as a thumb drive to move files from one computer to another and will hold 2 Gigs of files. Supports Windows 98/98SE/2000/XP/VISTA and Linux, it can auto-identify the operating system and install related drivers, no need to manually install (except Windows 98).

Features:
Ball-point pen shape with both video/audio recorder and highly sensitive microphone can record the audio clearly in the range of 15 feet, working ball point pen with exchangeable standard ball-point refill, suitable for any computer and other equipment with USB port, USB2.0 Standard port, no need of drivers and external power supply
Specifications:
Image Sensor: 1/6 Color CMOS, Resolution: 352x288, Memory: 2GB, Video Format: AVI, Pixels: 300,000, View Angle: 500 degrees
HC-PEN: $101.00
Out Of Stock
HIGH END HIDDEN


CAMERA SUNGLASSES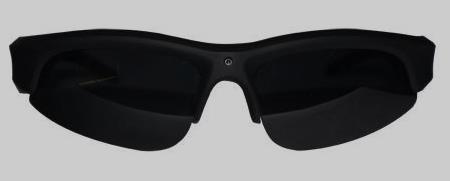 High End Hidden Camera Sunglasses Perfect for outdoor activities. These sunglasses have a unique design. They are slim, light weight, and comfortable to wear because of the soft nose pads and arms. The higher curve and flexible design suites many different faces weather they are small or large.
They are very durable made with high quality materials.
The frame is also Sweat Resistant designed to withstand extreme weather conditions, moisture from perspiration or wet weather. The lenses are1.8mm Quality Polarized Lens exceeds optical requirements of ANSI Z80.3 standards and blocks out 100% of all UVA, UVA, UVC and harmful blue light up to 400nm protection. Lenses are shatter-proof and impact resistant tough material - fully certified for eye protection.
These lenses meet AS/NZS 1067, EN 1836, ANSI Z80.3 standards for optical and mechanical performance.
Enough about the shades already
they have a hidden camera
built into the glasses.

This is the world's finest hidden video camera sunglasses full HD (1280*720P). Built in TV out so all you have to do is plug in a cable to the glasses and TV and share your videos with friends and family anytime.
Excellent audio recording and HD video make these the glasses great for just about any activity. The battery will last almost 2 hours before needing to be recharged. Comes with a 16GB SD card and will store over 2 hours of video footage.
Oh and they operate very easily with only 1 button operation. Press once the turn on and the camera will start recording. Press the button again to save the file and turn off.
Comes with the Sunglass color camera, Carrying Case, Cleaning Cloth, Carry Bag, Neck Strap, USB/TV out cable, user manual.
HC-SUNGL-DVR:

$199.99
Wi-FI Alarm Clock Radio
Covert Camera
with 2-Way Talk Back Audio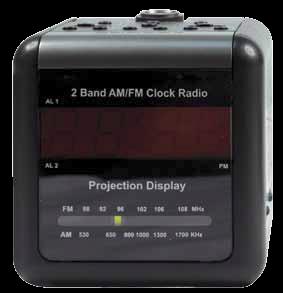 Our new Projector Alarm Clock Radio hidden camera and Wi-Fi transmitter is the perfect answer to any of your hidden camera or baby monitoring needs.
This cutting edge spy camera features the very latest built-in Wi-Fi transmitting technology, allowing you to transmit the cameras video through your existing Internet connection for remote Internet viewing or recording from virtually anywhere on the globe!
Features:
Fully functional Wi-Fi Alarm Clock Radio
High-resolution security to remotely view video with Wi-Fi connection
Specifications:
COLOR 1/3" CCD 480 TV Line High Resolution
Sends Live Video and Audio wirelessly by Wi-Fi/ 3G Phone / Ethernet
H.264 Algorithm hardware compression
Easy Recording setup by Internet
Super Low Lux Night Vision 0.001 Lux
Wide Angle 2.5 mm Mini Lens
HC-ALARC-WF: $560.00