Book Diversion Safe
Buy One Get One Free

You get two Book Diversion Safes For: $28.99

You Save: $28.99

DS-BOOKSP: $28.99

The IntelliSpy™ COMPUTER ACTIVITY TRACKING SOFTWARE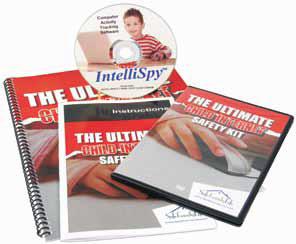 Buy One Get One Half Off

PARENTS HELP KEEP YOUR CHILDREN SAFE!
While online computer exploration opens a world of possibilities for children, expanding their horizons and exposing them to different cultures and ways of life, they can be exposed to dangers as they hit the road exploring the information highway. Advances in computer and communication technology allow your children to connect with complete strangers in a countless number of ways.

Gives you The ability to track what your child does every time they get on the computer. You have a right to know and to protect your child. Works on Windows 2000, XP, Vista and 7.
Features:
Key Logging, that lets the parent see everything typed onto the keyboard including emails, instant messages, social networking activity
Screenshots, snapshots of the screen taken at 1 minute intervals

Block web sites, to limit access to web sites that you feel are inappropriate for your child

Completely Stealth: if someone closes the program or shuts down the computer, the program will restart.
Includes: IntelliSpy Software, Digital and Printed Instructional Manual, 7 Safety Reports: -What is the Internet and How Powerful is it? -What Your Family Needs to Know About Cyber Predators. -Social Networking. What Life is Your Family Living Online? -Modern Day Pirates: Does Your Computer Contain Stolen Property? -How to Track Who Uses Your Computer and What They Do -Internet Safety: How to Protect You and Your Family
Normally $84.95 each You get two for: $127.42

You Save: $42.48 INTELLISPYSP: $127.42
SELF DEFENSE DVD'S

The Delta Seal DVD is a series of elite combat courses that were hosted by actual Navy SEAL and real U.S. Army DELTA veteran trainers. DELTA SEAL CAMP - For 4 incredibly intense days, shared everything they knew about close-quarters weapons and unarmed combat. We brought together former Navy SEALs and DELTA Force soldiers to teach their spec-op level armed and unarmed skills to a small group of ordinary civilians for 4 intense days, word quickly got back to Washington - and the whole thing sent shockwaves throughout the entire Defense bureaucracy!
These camps were the most complete training in elite level military hand-to-hand and firearm expertise ever offered to anyone outside the Special Forces. 7-DVD's: Total Run Time 7 Hrs

When you buy the Delta Seal DVD at Regular Price: $177.00
You get The following DVD's FREE!
The Rapid Assult Tactics (R.A.T.): Normally $49.00 Paul's
fighting systems can be learned quickly and used with brutal efficiency! R.A.T. FIGHTING SYSTEM Total Run Time: 1 Hour
AND
The SMALL MAN'S ADVANTAGE is Normally $69.00. These
vicious tricks work best when you're outweighed, outsized and out-muscled by your opponent! 1 Hr 46 Min Run Time
Normal privce for all three: $295.00

Your Price: $177.00

You Save: $118.00

SELFDEFENSEDVDSP: $177.00
Boxing Gloves Special
For Professional Boxers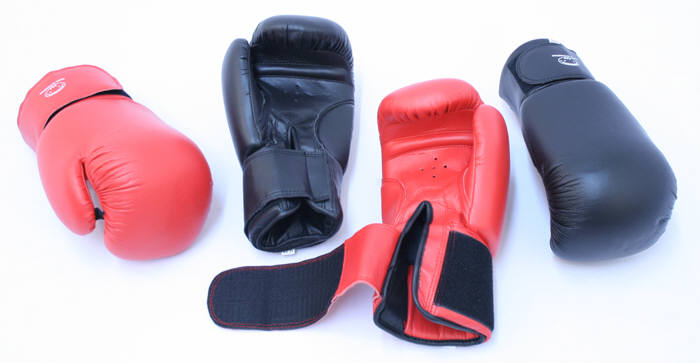 Buy One pair and get the Second Pair Half Off
These 16 oz adult size, high quality stitched, heavy duty pro boxing gloves will last you a long time. They are mostly used for professional boxers but are Great for any level of boxing.
You get two pair of professional boxing gloves for: $37.50
You Save: $12.50
W4053SP: $37.50
Choose which color combination you like
from the Drop down menu below
Grappling MMA Training Gloves Special UFC Style Gloves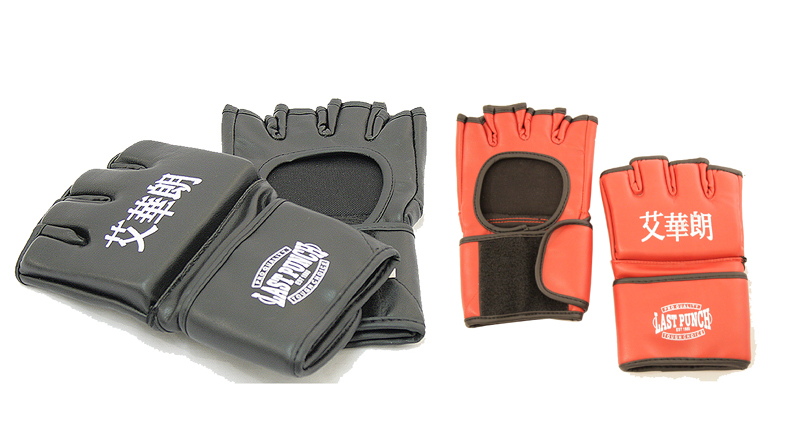 Buy One Pair and get one pair free
Far East style open thumb helps make a more compact fist. Complete with extra-durable wraparound hook-and-loop wrist closure. More than 1" of pre-curved foam padding makes for excellent form fit and protectionDescription
These UFC FIGHTING Quality Gloves

have thick padding on Lower Knuckle To half way down the Fingers


come in Red or Black




have Strong Stitching




are very Durable




are Perfect For Matches And Training
You get two pair your choice of colors for: $59.99

You Save: $59.99

W141-142SP: $59.99
Choose the size and color combination you like
from the drop down menus below.
PEPPER SHOT TRI-PACK

BUY ONE GET ONE HALF OFF

You get 2 packs of Total Pepper Protection with this handy collection of 3 pepper sprays at one low price in each pack. Includes a 2 ounce pepper spray for home use, a 1/2 ounce auto visor clip to keep in your vehicle, and a1/2 ounce pepper spray with a Quick Key Release key chain in each pack.

Normally: $19.95 each

You Save:$9.98
PS-6SP $29.92
PEPPER SHOT® PEPPER SPRAY FOGGER

BUY ONE GET ONE HALF OFF

10% pepper spray rated at 2 million Scoville Heat Units and made with a very fine grain that is more effective than the coarser grains of most other pepper sprays. In addition to causing an attacker pain, Pepper Shot swells the mucous membranes, which makes breathing difficult, and swells the veins in the eyes, causing the eyes to close. These effects can last up to 45 minutes and cause no permanent damage. Both have a locking actuator for your safety.
OPTIONS
You get 2- 2oz. canisters, which contain 6-10 one-second bursts & range of 10-15ft for $25.42
You Save: $8.58

PS-5FSP: $25.42
or
You get 2- 4oz. canisters, which contain 18-20 one-second bursts & range of 15-18ft for $29.92
You save: $9.98
PS-7FSP: $29.92
Choose Which size you like best from the Drop Down Menu below!
LIPSTICK PEPPER SPRAY

Buy One Get One Half Off!
10% pepper spray designed for women. This attractive lipstick case is sure to deceive and ward off potential attackers. Pretend you need to freshen your lipstick and POW! This ½ oz canister contains 20 half-second sprays with a range of 10 feet and is available in 5 colors. - Black, Pink, Blue, Red and Silver
You get 2- ½ oz canisters of any color combination for $23.92

You Save: $7.98

PS-LSSP: $23.92
Choose which color combination you would like
from the drop down menu below
STUN GUN/TASER GUN BUY ONE GET ONE HALF OFF
You may purchase any of the stun individually by clicking the link Below
The PRETENDER 4.5 Million Volt CELL PHONE

STUN GUN SPECIAL: Buy One Get One Half Off!

It pretends to be a camera cell phone, but it's not. It's a powerful
4.5 Million volt stun gun. This stun gun will really give you the edge since an attacker will think you are just carrying a cell phone. It also has a very bright built-in 12 LED flashlight. To prevent accidental discharge, two levels of safety have been built in. The safety switch must be in the on position (this will cause an LED warning light to come on) and the trigger button pressed before the unit will operate. It operates on 3 CR2 batteries which are included FREE (A $12.00 value). FREE holster also included with both. 4 inches tall x 2 inches wide x 1 inch thick. Products do not Work as a Cell Phone -- only as a Stun Gun, Alarm and Flashlight
Buy one
Get one Half Off
You get 2 "Pretender" Stun Guns for: $104.93
You Save:

$64.95
PretenderSP:
$104.93
Choose the color combination you like best
from the drop down menu below
Boom Box Hidden Camera SP


Fully-functional portable AM/FM radio with CD Player hidden camera.
FEATURES

AM/FM radio, CD/CD-R/RW playback, headphone jack.
ay power: AC/DC or 8 C batteries
batteries only power boom box and are not included.
CD player is fully programmable with repeat and random.
Dimensions: 14.5" x 9" x 5"
.003 Lux which allows best possible images in almost complete darkness.
Camera requires some ambient light (night light, television).
A FREE 2.4 GHz receiver (a $160.00 value)
Regular price: $337.00

Your Price: 270.00

You save: $67.00
HCBMBOXGSP: $337.00