9 In 1 Skin Tightening Machine
FREE SHIPPING
Place your order at the bottom of this page
Provides

Nutrition double absorption-3MHz ultrasound vibration heat therapy
Absorption would be enhanced effectively by 3MHZ high-frequency ultrasound waves to help nutrition import deeply to the dermis, and refresh the skin totally. High-frequency vibration refines nutrients into small molecular particles and enhances absorption.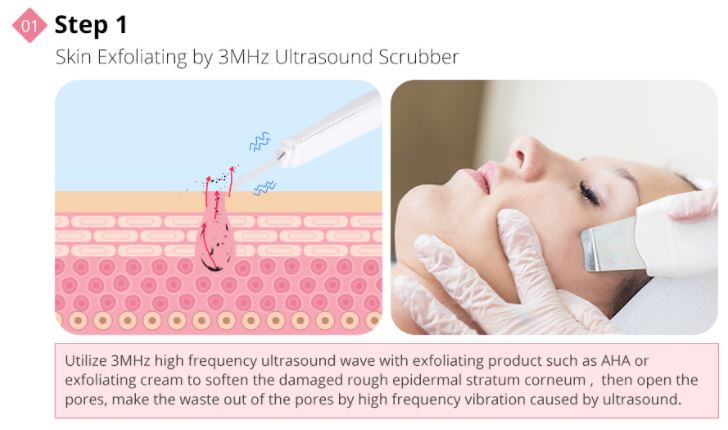 Skin tightening-cold therapy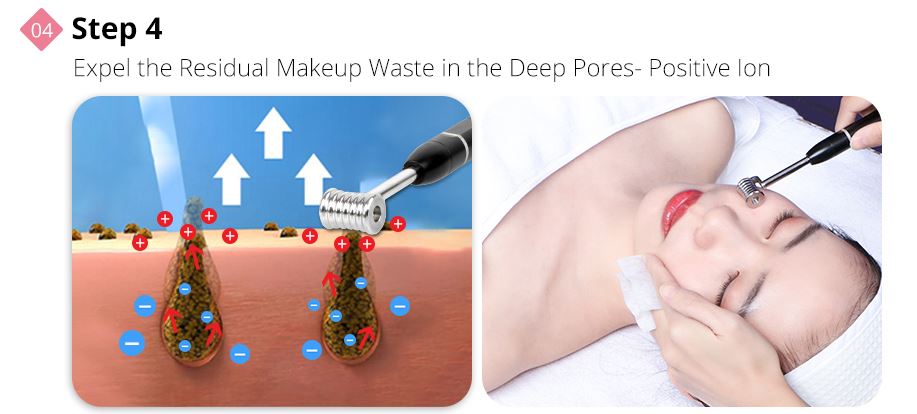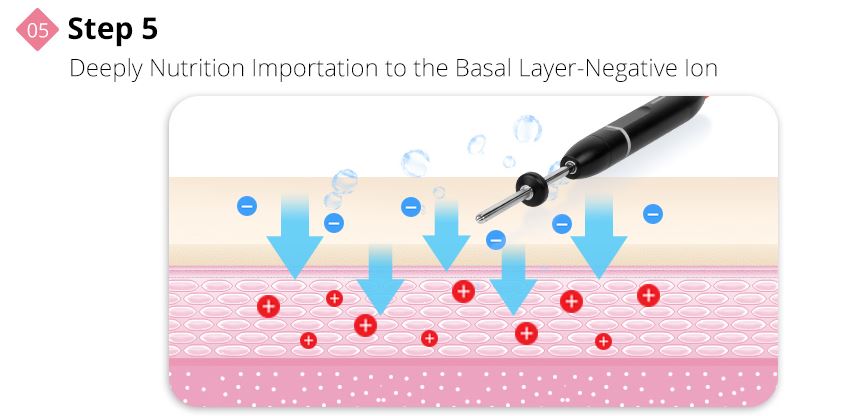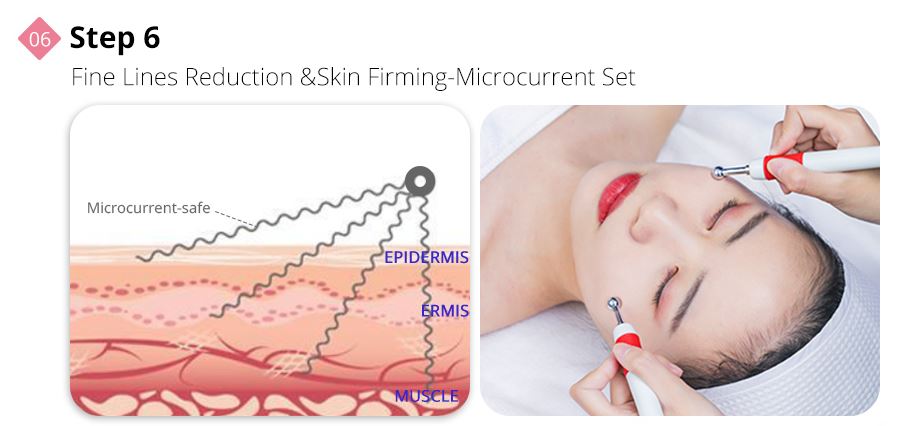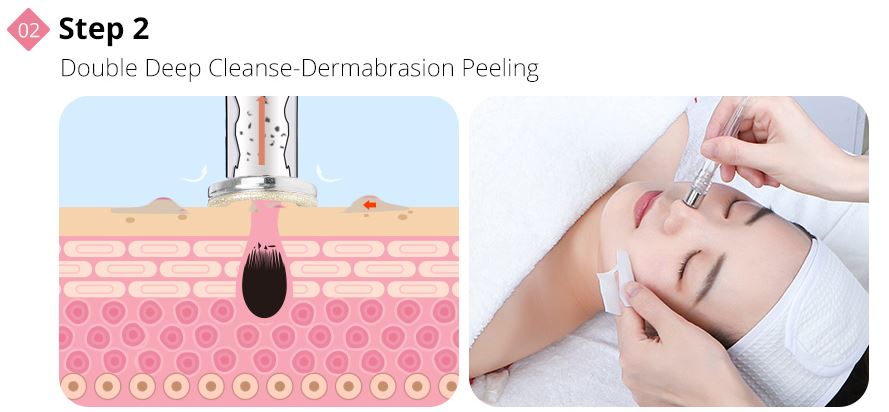 Use the cold therapy hammer to shrink pores after skin moisturizing and nutrition importation, this cooling therapy will promote skin tightening and enhance acne relieving and smoothing.
3MHZ Ultrasound scrubber

Utilize 3MHz high-frequency ultrasound wave with exfoliating products such as AHA or exfoliating cream to soften the damaged rough epidermal stratum corneum, then open the pores, make the waste out of the pores by high-frequency vibration caused by ultrasound.
Double deep cleanse-dermabrasion

Dermabrasion adopts diamond crystals that have been processed specially for ill skin, and uses vacuum suction to remove necrotic cells from the skin as well as remove the deep waste and dirty of the pore, help skin double cleansing and promote the growth of new skin.
Microcurrent & Photon for Skincare

The energy of irradiation can promote cell growth by 5 times, through starting cytochrome, it promotes the transformation of dextrose into ATP and increases the energy of cells' metabolization in order to stimulate to produce of more collagen protein. Different lights have a different impact on skin.

Curative Effect:

1). Red: Vitalizing and suitable for any skin, promoting blood circulation, and regenerating collagen protein in order to smooth skin and heal xerodermia, exuviation, degenerate losing hair, and folliculitis.
2). Blue: Calm is suitable for sensitive, oil, and comedo skin-diminish and eliminates acne bacillus to remove acne, whelk, promote to compound protein with ossein, activate the skin, tighten slack skin and gravidity winkle.
3). Green: Balance Normalize sebaceous glands, Reduce blackheads and sores, and balance moisture.
4). Purple: Drain Renew skin, reduce wrinkles
5). Orange: Brighten whiten decompose pigment and smooth scars
6). Turquoise: Defense strengthen the ability to protect the skin, calm down, release stress,
7). White: Guide guide skin to absorb nutrients and anti-aging
Microcurrent-safe and painless facial help erase fine lines and wrinkles while firming your
skin and defining your features. It improves muscle tone, reduces puffiness, increases cellular I 'activity, and tightens pores.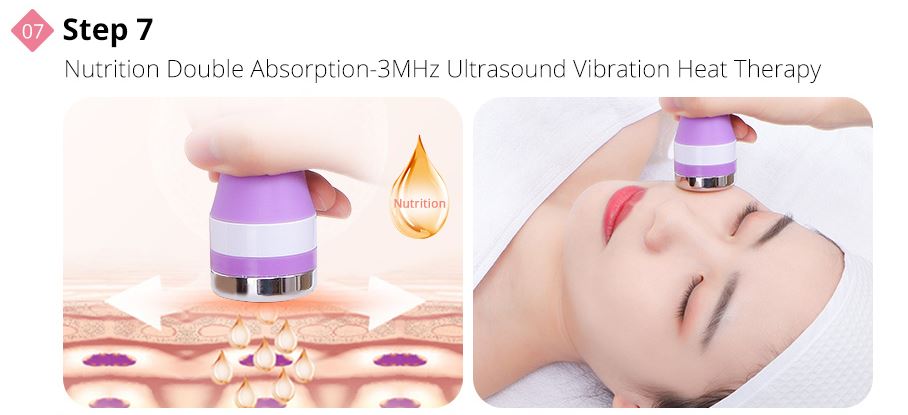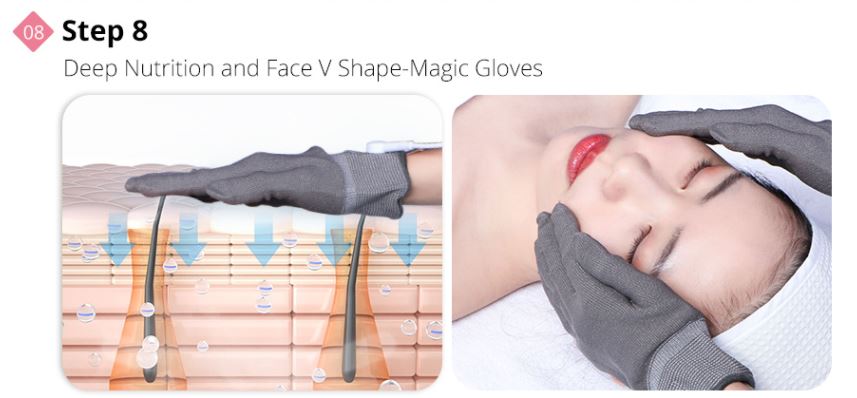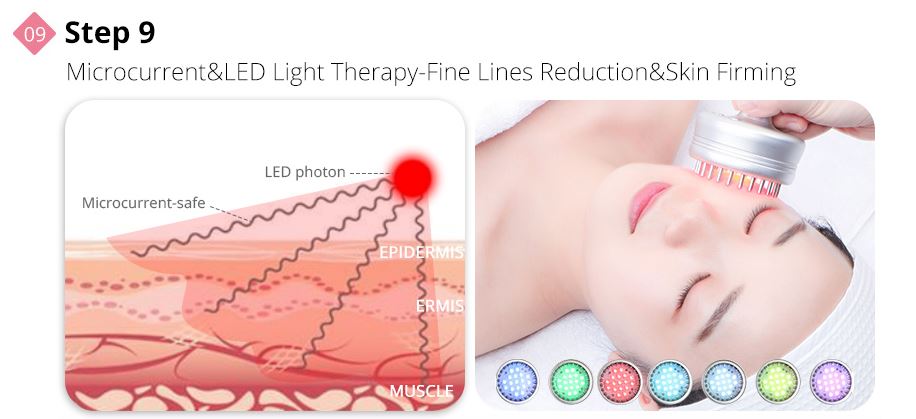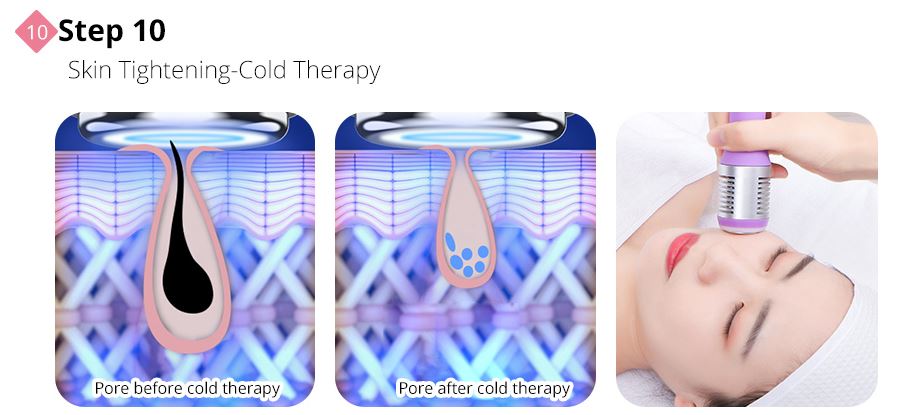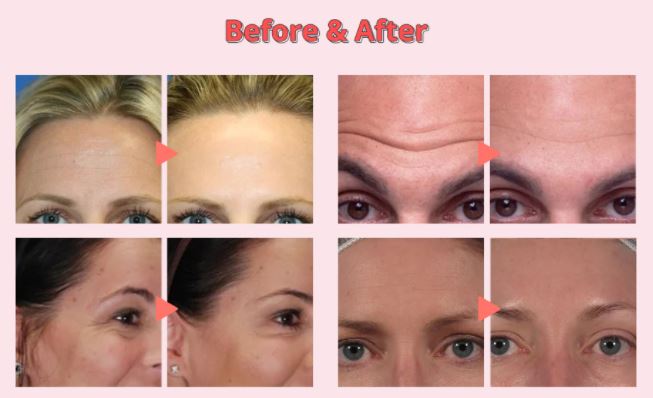 Parts Ultrasonic handles for face

Ultrasonic utilizes sonic vibrations, it works one million times per second. The ultrasonic wave will stimulate skin tissue and improve the permeability of the membrane to promote collagen tissue, reduced wrinkle and invisible appeared fine lines, and also lift the skin resulting in a younger and healthy look. Ultrasonic generates frictional heat which accelerates blood circulation, and muscle relaxation and decomposes the cellulite to break down excess fat.
It promotes facial tightening and eliminates lines and wrinkles.
Cold therapy hammer

It helps to calm down the skin, and shrink pores after the scrubber, Double deep cleanse-dermabrasion, and Ultrasonic cavitation treatments.
It is used on the face.
Ultrasonic shape head

Ultrasonic shape head uses 3mhz ultrasonic wave promote eyes around blood circulation. To improve cell permeability, Lighten dark circles, smooths wrinkles, lift loose skin, and delay the aging of skin!
3MHZ Ultrasound scrubber

Peeling
Removes stratum corneum
Using the ultrasonic waves generated by the scrubber, dirt, dead skin, and cuticle are safely and effectively cleared away by the specially designed probe.
Smooth wrinkles
Smooth wrinkles by massage
While muscle is heated and the issue of skin is achieved by ultrasound vibration and ultrasound wave, wrinkles are removed and the muscle is relaxed.
Removes imperfections
Painless pore cleansing
The pimples in pores are instantaneously emulsified by the ultrasonic wave and cleared away painlessly. This method cleans the skin thoroughly.
Removes melanin
Melanin cure
Tyrosinase is aerosolized by 28.000 times/sec ultrasonic frequency. Melanin is decomposed by induced voltage and excreted as waste.
Double deep cleanse-dermabrasion

It is a minimally invasive procedure used to renew overall skin tone and texture. It can improve the appearance of sun damage, wrinkles, fine lines, age spots, acne scarring, melasma, and other skin-related concerns and conditions.
It is used on the face.

Advantage

-Skin cleaning and nutrition system
-Special for oil skin, acne scars skin, dry skin, sagging skin
-Treats blackhead, large pores, blocked pores, oily skin, etc
-Four functions:
Nutrition double absorption-3MHz ultrasound vibration heat therapy
Skin tightening-cold therapy
3MHZ Ultrasound scrubber
Double deep cleanse-dermabrasion

Specification

Power supply Input: 100V-240V
Power: 190W
Ultrasonic handles for face
Frequency: 3MHZ
Power: 50W
hot & cold hammer
Temperature: 0~5 degrees centigrade
Power: 10W
Ultrasonic shape head
Frequency: 3MHZ
Power: 50W
3MHZ Ultrasound scrubber
Frequency: 3MHZ
Output Power: 5W
Number of vibrations per minute:1620000 times
Double deep cleanse-dermabrasion
Total power: 14W
Voltage: 12V
The diameter of the micro-carving head: 22mm, 20mm, 16mm, 16mm, 15mm, 15mm, 15mm, 08mm, 06mm
Length of micro-carved rod: 110mm
Suction range: 0 to -80Kpa
Package Includes

Ultrasonic handles for face x2
Hot & cold hammer x1
INO+/INO- x2
3MHZ Ultrasound scrubber x2
Diamond Dermabrasion tip x3
Diamond Dermabrasion plastic wand x3
Microcurrent Set x2
Microcurrent &Photon x 1
Magic gloves x1
Main machine x1
Plastic holder x1
Power supply x1
Regular Price: $999.99

D4S9In1SkinTighteningMachine:

Your Price: $659.99

You Save: $340.00