3 in 1 Ultrasonic Machine
Order at Bottom of Page!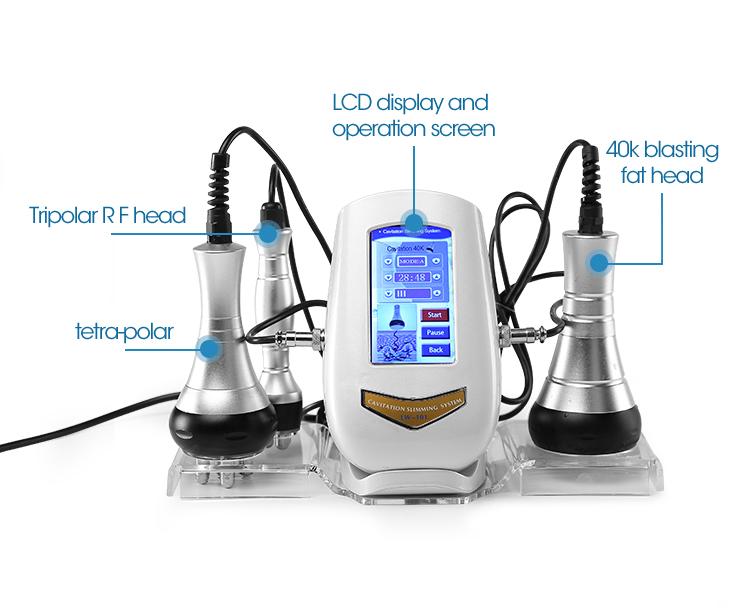 High Quality Hot Sale New Version Product 3 IN 1 40K Ultrasonic Vacuum Cavitation Slimming 5M RF Multipolar Beauty Machine
FREE SHIPPING
Four-polar RF handle:

Being integrated with the most advanced RF technology and radio frequency, the instrument may directly reach the deep-seated fat body and have the excellence of targeted positioning RF. In the fast-active state, fat cell tissue may generate friction heat, increase local temperature and remove excess fat and toxin from the body through sweat gland, enterohepatic circulation and lymph and ultimately achieve the effect of dissolving fat. With controlled depth technology, inlaid diamond particles of different sizes may rub skin alongits pattern, adjust suction strength by means of vacuum draw and rub with negative pressure strong-force to directly explode thick fat. Thus, the effects are very obvious:
Enhance blood circulation, accelerate the decomposition of fat, take away wastes, enhance the effect of removing cellulite, effectively improve the state of areolar tissue, remove stubborn fat and improve the sufficient absorption condition of diet products.

Stick to enhance rejuvenation: use of positive and negative micro-current activation energy release skin cells, so that rapid synthesis of fibroblasts Collagen, elastic skin revert to the original compact, the skin causing t the skin to stimulate the muscle tension is increased, thereby gradually eliminate wrinkles, prevent skin aging, restoring skin elasticity, facial improvement.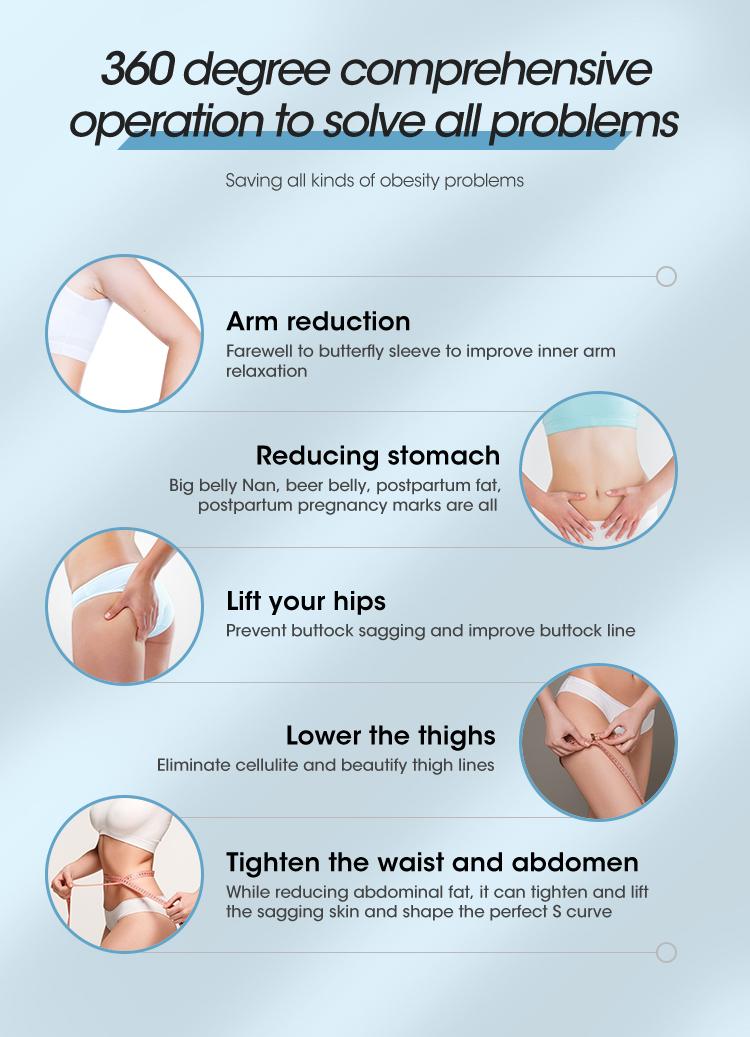 The function of multipolar RF slimming machine

-Reduce fat and break down stubborn cellulite and orange peel cellulite
-Lose arms, thighs, waist and hips excess fat, shaping the body lines, prevention of relaxation;
-Promote metabolism and blood circulation;
-Heal stretch marks, strengthen elastic tissue fibroblasts.
-Quick wrinkle removal, tighten skin easily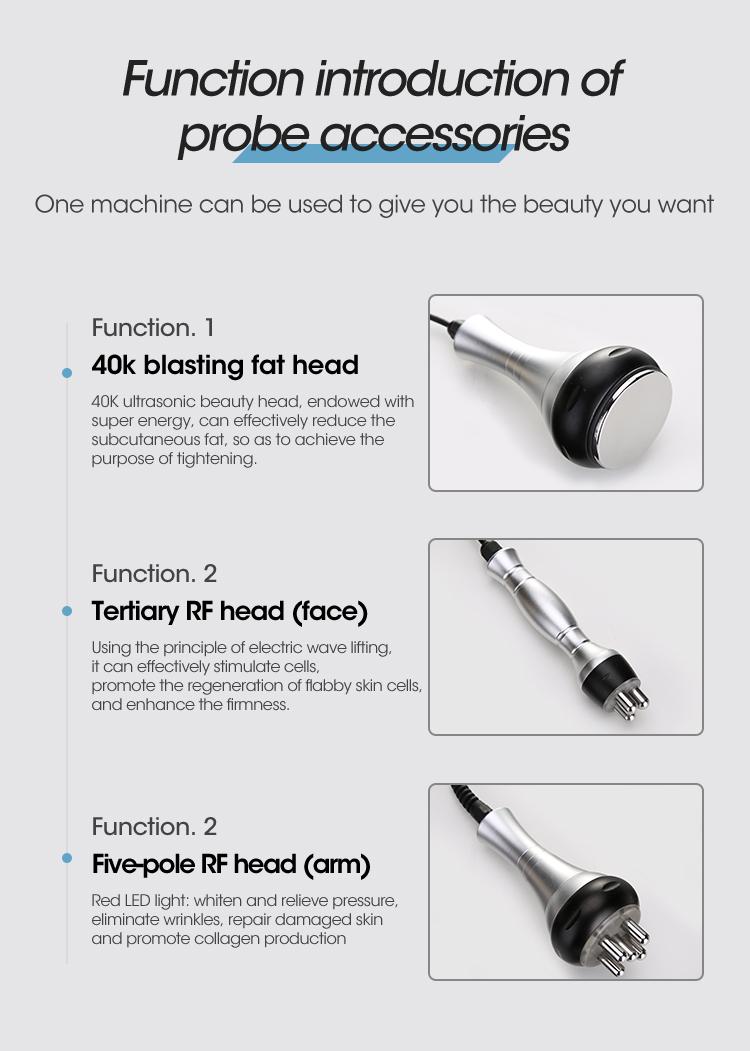 Features:

1.Painless treatment focus RF energy at the correct position, compared to other radio frequency technology.RU+6 uses low energy and high frequency, safe and effective
2.Aim at the skin surface and deep location, using a complex method to control the different currents and energy, direct access to the different skin layers, the effect is visible
3.Selectively targeting fatty tissue,to avoid heating other fat,to achieve the fastest treatment effect
4.With the most useful 40KHZ ultrasonic cavitation system
5.Color touch screen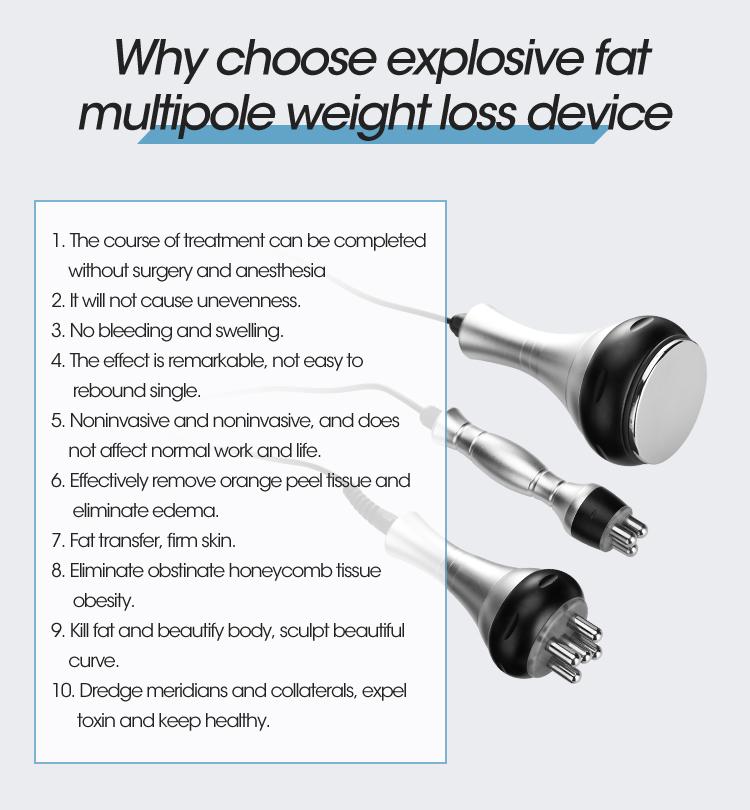 Regular Price: $799.95
Your Price:$499.99
You save: $300.00
D4SULTRASONIC3IN1: $499.95